Waypoints in Beer Routes
What it is
We've added waypoints to Beer Routes. This means that you can plan a trip and add stops along the way.
Basically, you select a start and an end point and then you can select locations along the route to be stops along the way. The maps then try to return your trip along with some directions you could print (if you still own a printer).
We'll use these handy images to describe how it works. Pictures are better than words anyway. But then I'm also going to describe the pictures with words so I don't know about which one is better actually. Ask someone else.
How it works
First you go to beermapping.com/beerroutes or beerroutes.com (both work).
Then you choose a route. For this example, I picked Asheville, NC to RDU (the airport outside of Raleigh/Durham, North Carolina). As you can see, Asheville is now "A" and RDU airport is now "B."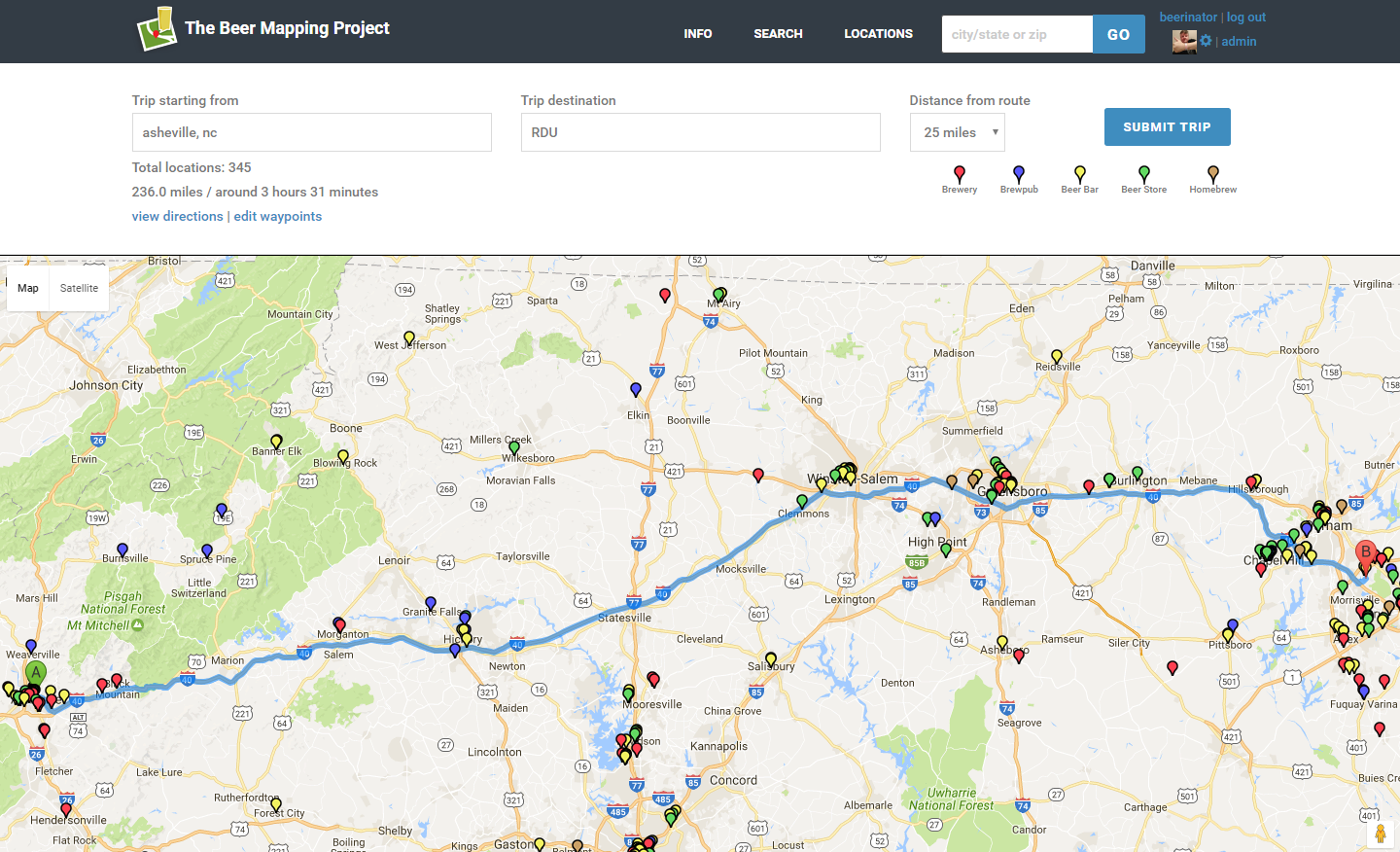 Find a lunch spot
But now I'm thinking I want to stop for lunch because airport food is sometimes sketchy. So I found the Wooden Nickel which is about where I would like to stop. Now I click the big "Add Waypoint" button.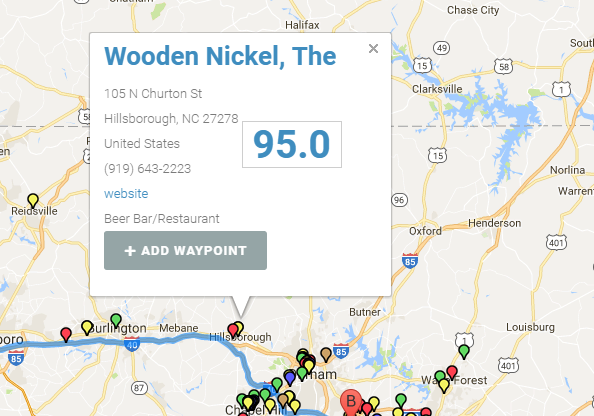 Waypoint added
Now the Beer Route is different and we have added a waypoint. The airport becomes the "C" pin because we added a new "B."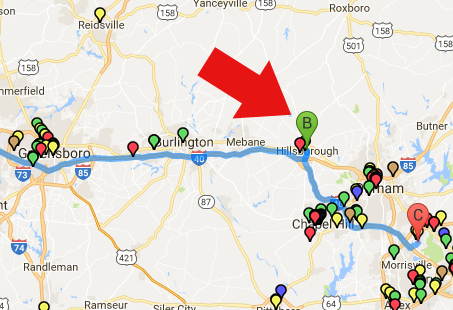 Add a second
BUT I would also like to buy some North Carolina beer to take home and share with friends before I hit the airport. I found this shop in Winston Salem that looks like a good place to stop. So I click Add Waypoint.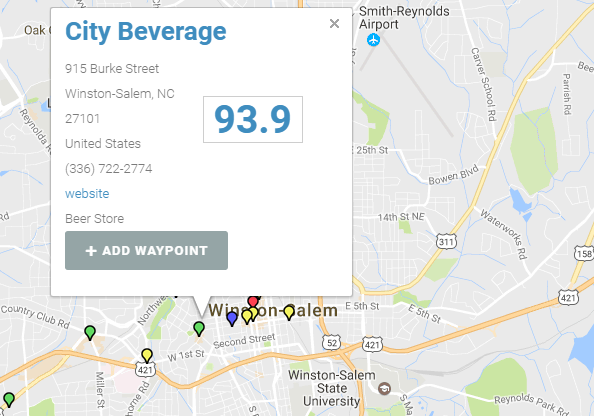 Reorder waypoints
Now my waypoints are all out of order. This means my route thinks I want to backtrack and add extra miles to my trip. I want to fix this.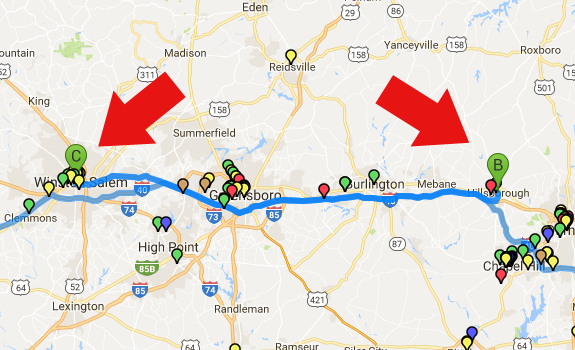 Edit waypoints
Easy. Click the "edit waypoints" link.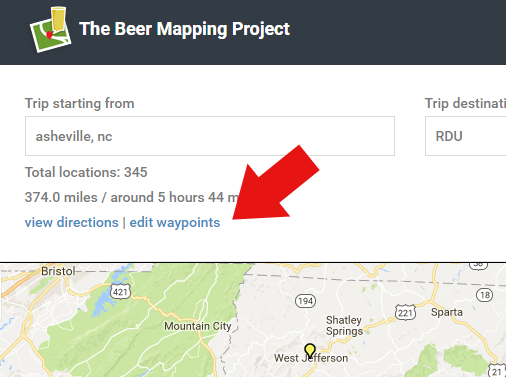 Drag and drop
Now you can adjust your waypoints by dragging and dropping them into order. You can't delete waypoints just yet, but that function will be coming at some point. Keep your pants on.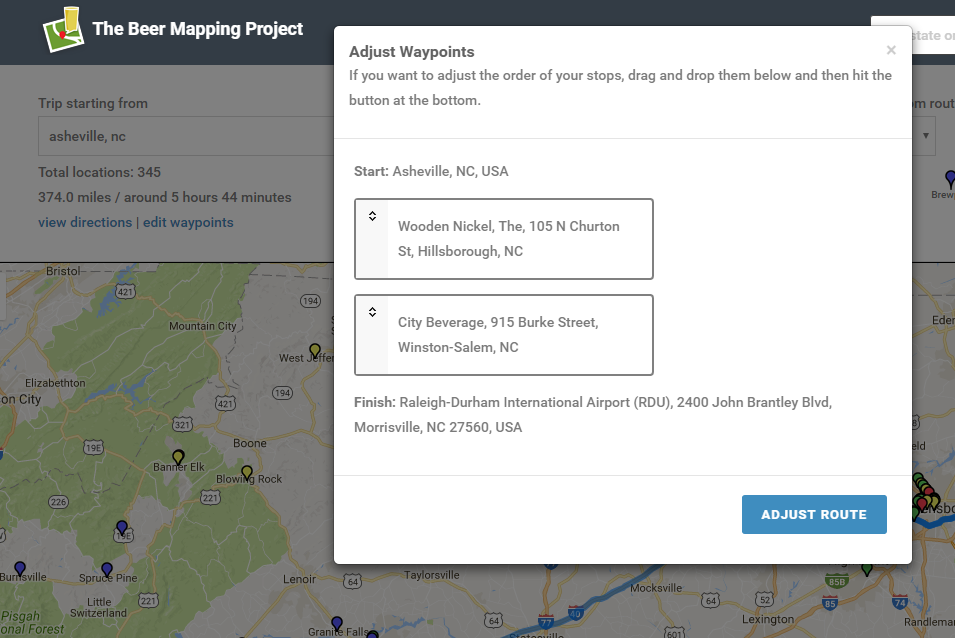 Crank up the car
I dragged my waypoints into the right order and now my B and my C are all lined up. Time for a trip! The url for the Beer Route you just created is perfectly fine to share with people you're travelling with. Bookmarking and saving the Beer Route to your account for later viewing is a feature that is coming.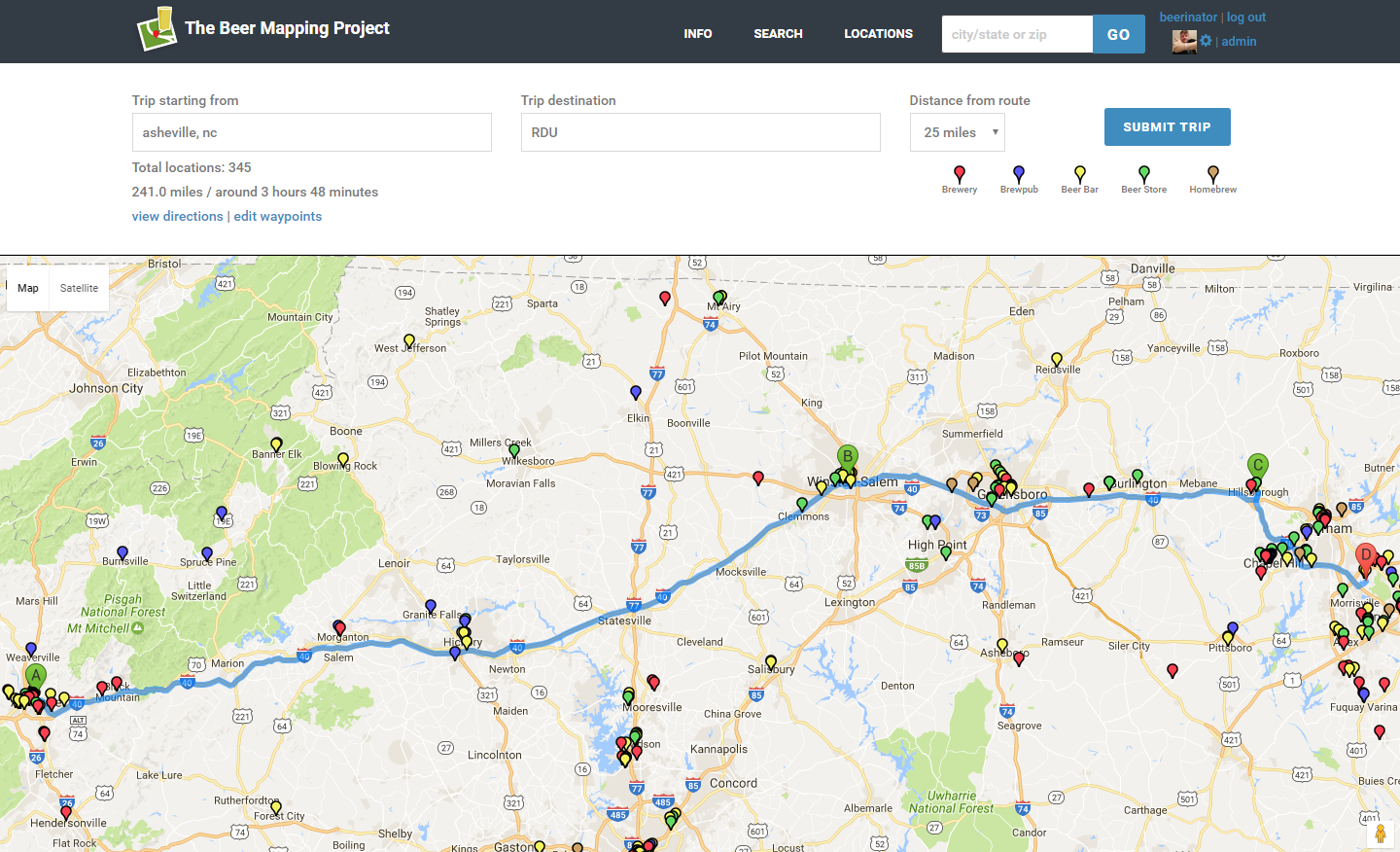 Print directions
If you're still the type that needs point to point directions printed out. We've got you covered. Click the print button and the directions will be below the map.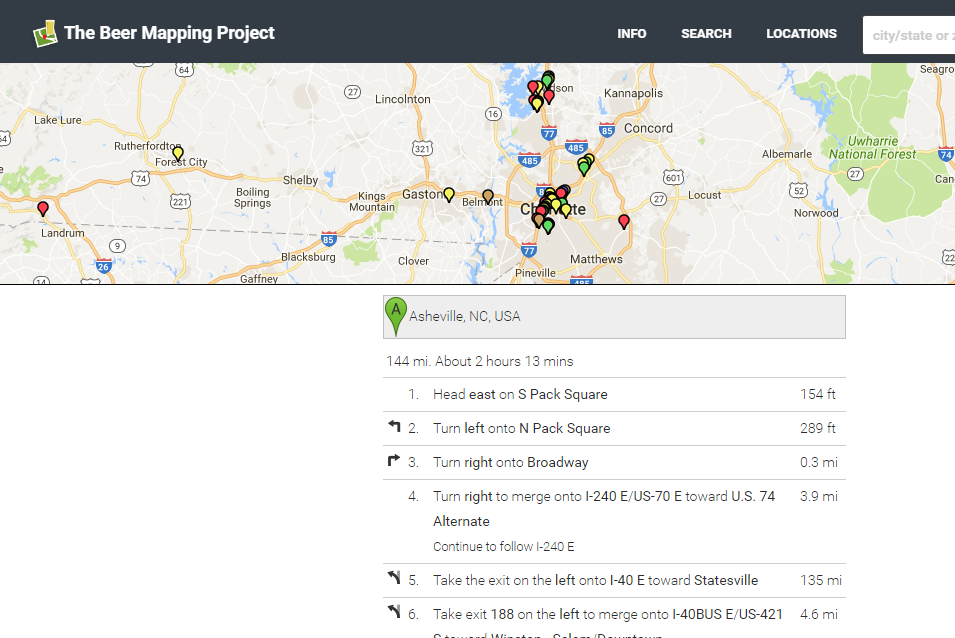 Suggest features
Check this stuff out and let us know what you think. Tell us how you use the Beer Routes tool or use the comments below to suggest changes you think we should add. Thanks for reading all these words.