Save and share your beer routes
This feature has been available for a while now and people have been using it, but we figured we'd post about it anyway for anyone who hasn't noticed it yet.
Basically, we've added the ability to save any Beer Routes that you might have created. If you're logged in, and you've created a route with a start and an end point, you will see this fancy "Save Beer Route" link (that's a floppy disk for you young folks). Click the link and you'll have the ability to give your route a name and a description. This is useful not only for yourself to remember what route you saved in the future, but for anyone who you might share the link with.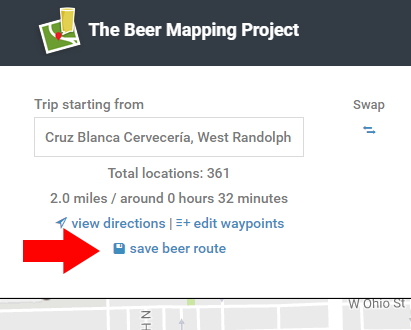 The name will be already partially filled out for you with the start and end points, but you can easily adjust that to be whatever you want. If you created a pub crawl route, then you could change it to reflect the city or neighborhood that the crawl is in.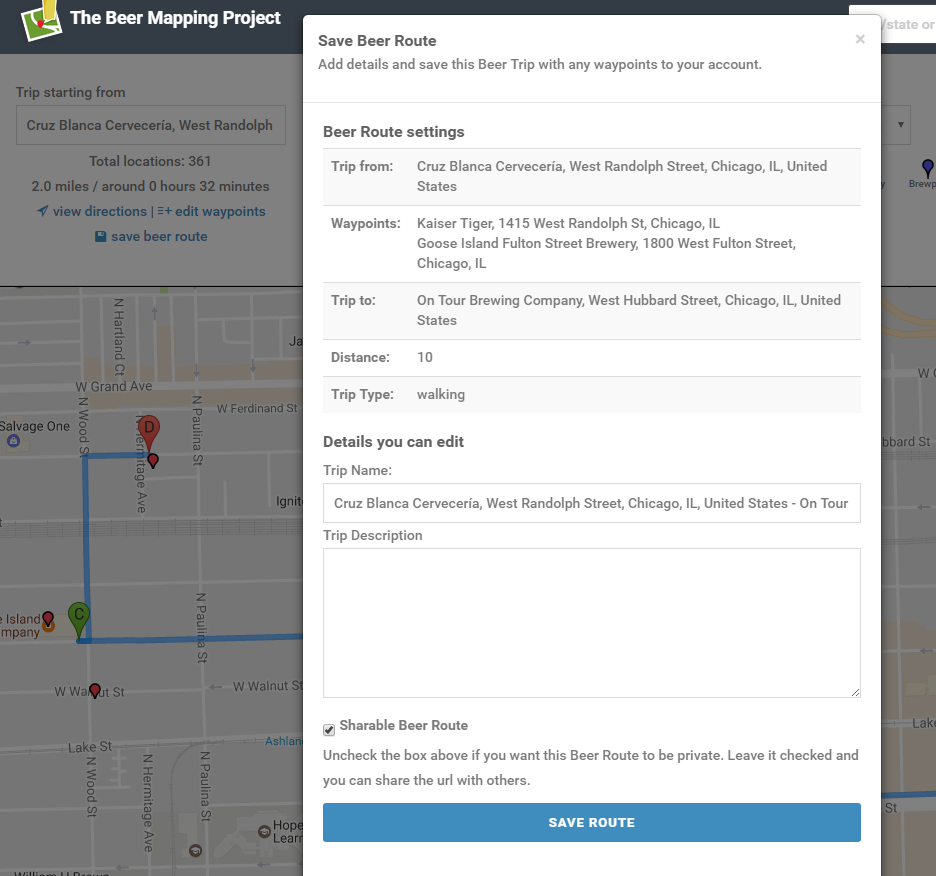 Once you've saved the route, as long as you're logged in, you should see a link on your profile page to view your saved routes and when viewing an individual route that you've created, there will be the ability for you to edit it or swap around waypoints or adjust the name or details.
As always, give us a shout in the comments if you have any questions or suggestions.