Introducing Beer Routes
We're developing a feature that is currently in a beta testing mode. You can check it out though at: beermapping.com/beerroutes
Basically, you plug in a start location and a final destination and we'll show you the Beer Mapping locations that are a chosen distance off the route.
Here's a route between Chicago and New York. If you zoom in a couple of times you'll start to see the actual pins show up. Just like the main Beer Maps, we're using some clustering tools so that we don't have to load hundreds of pins until you're zoomed in properly.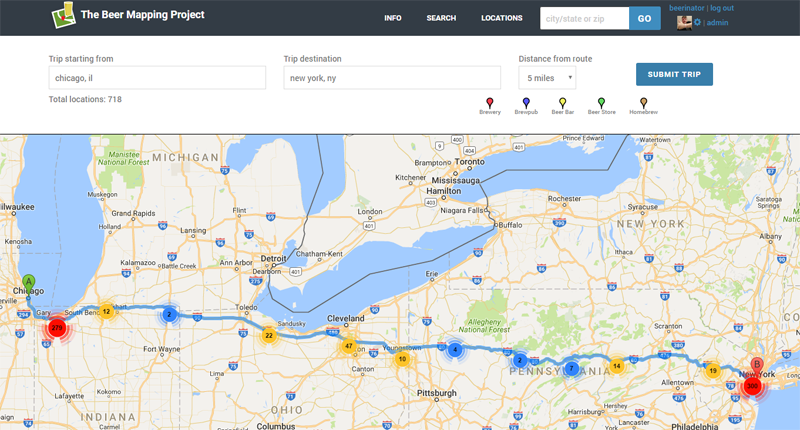 You can also toggle on or off the different types of pins on the map, by clicking the colored pins above the map. So, if you're hungry, you could turn off Beer Stores, Homebrew and probably Brewery pins and that might give you a better idea of where you could eat. Toggling on or off the pins gets reset if you share the map or if you search for a different beer route. You can try to search by an actual address, or it's almost easier just to type in city,state or just city if it's a very well known city.
Give it a shot and tell us what you think.
DRIVE RESPONSIBLY, PLEASE.